Join VIATEC along with the local brilliant minds who have made tech our #1 industry, for an exclusive series of events over 3 days. Experience Tectoria is a gathering of local entrepreneurs with international investors and thought-shapers.
This year's event will be a bit different as it will focus on events that are interactive and intimate... an un-conference, conference you might say!
---
EVENTS JUST ANNOUNCED!
LAUNCH & LEARN
SEPT 15. 12:45pm-1:45pm
Fort Tectoria, Shaw Conference Room
[Register to attend] Free!

If you're a VIATEC Member and you've got some amazing news like a new product, program or online tool and you want the whole world to know about it, Launch & Learn is for you. We can't guarantee the whole world will hear, but a great starting point is a room full of VIATEC Members, public, visiting investors and the media!

Let us know a little more about your news, and we'll let you know if we have a 10-minute slot for you! FILL OUT THIS ONLINE APPLICATION!


DEMO CAMP
SEPT 15. 2pm-5pm
Venue TBA
[Register to attend] Free!

Meet Tectoria's brightest tech stars and see their products in action. Companies will be stationed throughout the room to show their existing solutions. Get up close and personal with different products and engage one-on-one with the entrepreneurs that work to make tech the #1 industry in Victoria. All ages welcome! Show your kids what they could do one day.

Think you're a tech star who's worthy of space at Demo Camp? FILL OUT THIS ONLINE APPLICATION!


F*CKUP NIGHT VOL. 3, sponsored by the Roy Group!
SEPT 15. 5pm-7pm
Yuk Yuks Comedy Club, Speakers: Al Smith, Margo Long and 1 TBA!
MC: Clayton Stark
[Register to attend] Free for Members, $20 for Non-Members

FuckUp Nights is a global movement where stories of failed businesses and projects are told, questioned and celebrated. It started in 2012 in Mexico City and it's now a hit in Victoria.

3 "fuckuppers" will have 6 minutes each to tell their story and up to 10 minutes for Q&A. What was the project? What went wrong? What did they learn? What would they do differently?
---
WHO EXPERIENCE TECTORIA IS FOR:
Tech Employees
Get inspired, network with your fellow Tectorians and
put your VIATEC Membership to use.

High-Growth Tech Companies
Step under the spotlight we're offering you and get exposed
to potential investors, partners and employees, while taking away valuable knowledge to better your evolving company.

Entrepreneurs & Thought-Shapers
Have a few companies under your belt?
Share your wisdom and make new connections.

Investors
We're gathering the best talent our city has to offer so you can make your next big move and see what's really happening in Victoria!
SPONSORSHIP OPPORTUNITIES AVAILABLE. Contact tbousfield@viatec.ca for more info.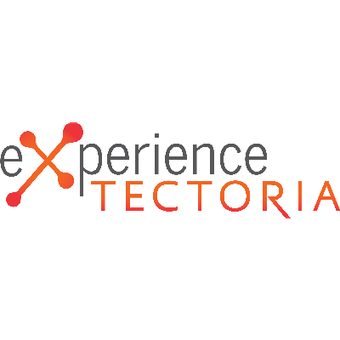 777 Fort St, Victoria, BC V8W 1H2, Canada