Source: CHEK News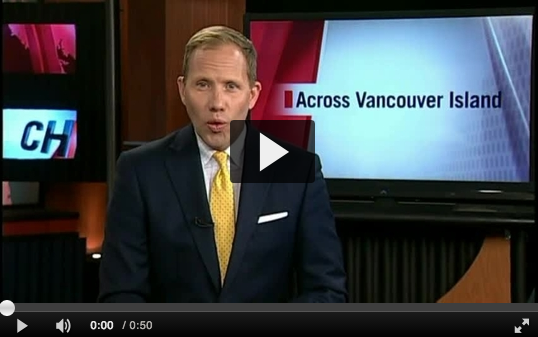 The 2016 VIATEC Technology Awards were handed out tonight in Victoria.
They celebrate the achievements of tech companies and individuals helping to make Greater Victoria the fast growing tech hub in the province.
A full house of more than 800 people was on hand for the event at The Victoria Conference Center.
Winners included Schneider Electric, Go2mobi, Flytographer, Stocksy United, Green Sky Labs and Ladies Learning Code.
(A full list of tonight's winners is included below)
"A lot of people hear tech and they think software, they think digital but there are a lot of products that are made here that are advanced manufactured and very complicated systems that are sold around the world." said VIATEC CEO Dan Gunn.
The Victoria Innovation, Advanced Technology and Entrepreneurship Council was started in 1989.
VIATEC helps promote the area's tech sector, Victoria's biggest industry worth an estimated $4 billion a year.
The winners of the 2016 VIATEC Technology Awards are:
Technology Company of the Year (50+ employees)
(Sponsored by: Farris, Vaughan, Wills & Murphy LLP)
Technology Company of the Year (11-49 employees)
(Sponsored by: Farris, Vaughan, Wills & Murphy LLP)
Technology Company of the Year (1-10 employees)
(Sponsored by: Farris, Vaughan, Wills & Murphy LLP)
Emerging Technology Company of the Year
(Sponsored by: KPMG LLP)
Startup of the Year
(Sponsored by: University of Victoria)
Product of the Year
(Sponsored by: RBC Commercial Services)
Innovative Excellence – Software or Service
(Sponsored by: Grant Thornton LLP)
Innovative Excellence – Hardware
(Sponsored by: Grant Thornton LLP)
Executive of the Year
(Sponsored by: Corporate Recruiters)
Employee(s) of the Year
(Sponsored by: Thompson Cooper LLP)\
Team of the Year
(Sponsored by: Thompson Cooper LLP)
Employer of the Year
(Sponsored by: Megson FitzPatrick)
Creative Excellence
(Sponsored by: AbeBooks.com)
The Colin Lennox Award for Technology Champion
(Sponsored by: Reed Pope LLP)
VIATEC Member of the Year
(Sponsored by: Cox Taylor LLP)
---