Incoming Trump presidency causes concern for Victoria's tech sector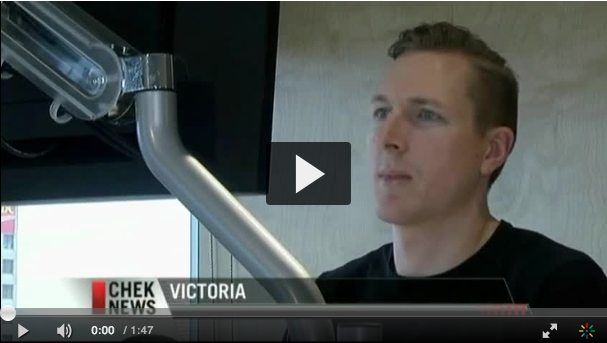 Source: CHEK News
The incoming Trump presidency is causing concern among those in Victoria's tech sector.
Leif Baradoy, one of the co-founders of tech startup Giftbit, says 95 per cent of his company's business is done south of the border. The company has one office in Seattle and one employee in the U.S.
"I frequently travel to the U.S. to close business deals and to meet customers, so if the way that I have to enter the U.S. changes, that could inconvenience me," Baradoy says.
In 2015, the province's tech sector employed more than 100,000 people and added more than $14 billion to the B.C. economy.
Experts say protectionist policies could be harmful to the tech industry by making it more difficult for Canadian companies to do business there, possibly enticing some to set up shop in the U.S. instead.
But there could be benefits, as well. Economists say a change in American culture could entice more people to visit and move to Canada. Tourism, for example, could see a bump. The University of Victoria is already seeing an increase in interest from international students. The island could also benefit from an influx of people looking to work in a better environment.
"To the extent that the U.S. is seen as a less open, less embracing of change environment, Canada is seen as place where you want to come and enjoy," says Saul Klein, a business professor at the University of Victoria.
---