Source: CHEK News
Reporter: Monica Martinez
WATCH: Rifflandia attracts a large off island crowd, but it's also attracting a group of international investors who are here to listen to more than the music. Monica Martinez has the story.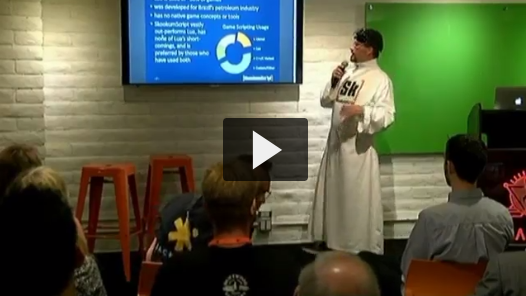 The energy of Rifflandia is in the air this weekend, transforming parking lots and retail outlets to music venues and filling Victoria's streets with hip festival goers.
The four day music festival attracts thousands of off island visitors, including a group of international investors who are here to listen to more than the music.
"I come for the tech and for the companies. The good party afterwards and the music is a big bonus, packaging it together is a very clever idea," said venture capitalist Sashko Despotovski.
He came all the way from Norway to hear pitches from local tech companies.
"The tech hub in Victoria is evolving very fast. For a city of this size to have something of this mature is very impressive," he said.
For four years now, VIATEC has been pairing tech events alongside Rifflandia, taking inspiration from the South by Southwest event in Austin, Texas.
"Rifflandia is a great backdrop when you are bringing out of town guests, for them to see a dynamic and vibrant city and for us to have lots of things to entertain them with," said VIATEC CEO Dan Gunn.
Experience Tectoria offers a number of tech events to the public, where people get a chance to learn about Victoria's thriving tech community.
"It really reinforces why we have such a great tech industry here and I think over the years, we'll see more and more people come to Victoria to invest," said LlamaZoo CEO and Co-Founder Charles Lavigne.
There are also private Dragon Den style pitch events where companies like Agog Labs will try to secure funding.
"We are currently doing a $1.5-million round of investment and it seems to be going extremely well and a lot of that is local angel investment from Victoria," said CEO and Co-Founder Conan Reis.
And when business is done, the Experience Tectoria fun continues with craft beer and days of live music.
---