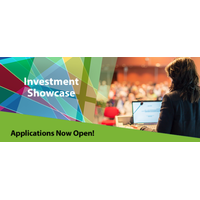 Applications are now open for the #BCTECH Summit's Investment Showcase! The Investment Showcase is an exclusive deal flow event happening on March 15th.
How do you know if this is the RIGHT pitch event to be a part of? If your answer is YES to any of the below, then it is…
Are you a company that has a technology solution, customer traction and global market opportunity to transform industries?
Is your tech in one of these sectors? Here are the four key sectors part of the Investment Showcase
Is your company born, made and has operations in BC?
Applications are open as of today, December 15th. Companies need to apply and complete a detailed application. From there, a selection committee of savvy local and international investors will identify the 40 companies to be given the opportunity to present a 15-minute pitch on March 15th. More than 180 investors attended this invite-only event at our inaugural event in January 2016. This is your chance to access and shine in front of local and international investors in one spot.
---