Source: University of Victoria
"I could feel the electricity in the room … see sparks shooting with every idea generated." Dylan Gedig and the UVic Game Dev Club helped create that energy. They put on the Victoria installation of the Global Game Jam, a worldwide event that brings together artists, designers, musicians, programmers and writers for 48 hours of collective creativity.
Alumnus and CEO of Codename Entertainment Eric Jordan knows working together like this is reflexive in Victoria's vibrant technology sector. He brought VIATEC, DigiBC, OneBitLabs, KANO/APPS, InLight Entertainment, Electronic Arts Canada and Codename Entertainment on board to create a scholarship for computer science students who mirror that collaborative nature. As an active contributor to Victoria's game development community, Dylan was the obvious first recipient. He shared this passion at UVic by volunteering with the course union and teaching coding to new students.
Dylan laid the groundwork for a career in video game development through UVic's Co-op program. This scholarship gave him confidence for the next step. Under Eric's mentorship, Dylan launched a video game publishing company and his first product will be released before his convocation ceremony.
"That recognition meant a lot to me," he says of the scholarship. "I wouldn't have started my own company if the local scene wasn't so supportive. As a new member of that community, I'm excited to do what I can to help develop new talent."
Click here to watch the video!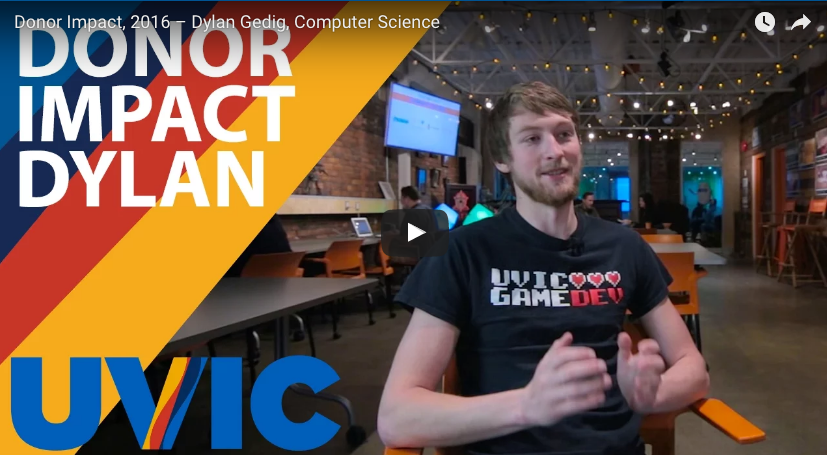 ---