"Tectoria Innovation Station" to launch at the Victoria International Airport
Ribbon cutting to take place February 20, 2017 at 11am
VICTORIA, BC (February 15, 2017) - A portion of Victoria International Airport's Arrival Rotunda has been transformed into the "Tectoria Innovation Station," a new interactive exhibit heralding Greater Victoria's long history of innovation and entrepreneurship and the thriving tech sector that developed as a result.
The installation features a mad scientist's laboratory complete with transparent video screens and detailed historical accounts of our region's innovations all surrounded by intricate pipes, gauges and switches to catch the attention of passersby and draw them in for a closer look. It was developed specifically to give the local technology sector added awareness, airport guests an added experience, and potential talent and investors a place to go for more information, whYYJ.ca.
VIATEC (Victoria Innovation, Advanced Technology & Entrepreneurship Council) and the Victoria Airport Authority (VAA), have spent the last 10 years informally exploring ways to work together to spread the word about our top local industry, technology. "When we heard that the Victoria Airport Authority had a potential area that we could utilize to build an intriguing interactive exhibit we jumped at the chance," Dan Gunn, VIATEC CEO explained. "We quickly started developing concepts on something that would be out of the ordinary and soon after opened discussions with potential funding partners."
"Technology plays such an integral role in our local economy," says Geoff Dickson, VAA President and CEO. "We're pleased to partner with VIATEC and showcase this interactive display. It's a great way for us to support Victoria's technology sector and to provide our passengers and the public with a unique experience and opportunity to learn about the positive contributions it makes to the region."
The Greater Victoria Chamber of Commerce and South Island Prosperity Project (Prosperity Project) were intrigued and agreed to dedicate some of the funding they had received from Western Economic Diversification Canada (WD) to the project.
"It takes a village to raise an economy and we are very grateful to the Victoria Airport Authority and our funding partners for making this possible," acclaimed Dan Gunn. "With 1.85 million visitors walking through the gates at one of the world's greatest airports, we are fortunate to be offered the opportunity to build a presence at the primary gateway to our community. Tourism is our best draw and once people are hooked on our island lifestyle many of them want to stay. We believe this exhibit will give the ones that want to move here, the info they need to understand how they might find a job or, better yet, invest in or create a new company here."
"We're proud to be part of the team that brought this project to life," said Emilie de Rosenroll, Executive Director of the Prosperity Project. "The Tectoria Innovation Station is a way to raise the profile of our local entrepreneurial culture, and it will help the Prosperity Project connect with new companies and established entrepreneurs through the whYYJ.ca website."
"The Tectoria Innovation Station is one of several joint projects that the Greater Victoria Chamber has undertaken over the past three years to support trade and investment," said Catherine Holt, CEO of the Greater Victoria Chamber of Commerce. "Thanks to funding from Western Economic Diversification Canada and stakeholders throughout the region, we have been able to bring the right people together to see outcomes, like this one, that will resonate within our community and economy for years."
The unveiling will take place on February 20, 2017 at 11am in the Arrivals Rotunda of the Victoria International Airport. Following a few announcements and a ribbon cutting, media and the public are encouraged to take the first steps through the installation.
ABOUT THE DESIGN
With the vision statement that, "Innovation, entrepreneurship and technology has shaped Victoria's present, past and inspires our potential going forward." VIATEC sought out local designer and fabricator, Russell Papp, to bring a "Mad Scientist's Lab" theme to fruition. Russell is well known for projects around town including the Phillip's Beer Wagons and some of Tourism Victoria's exhibits last October.
Airport visitors will get to peer into portals containing Holografyx Showcase video displays, press buttons and gears, and flip through drafting table designs containing bits of Victoria's rich, innovative history. From aviation, to shipbuilding, ocean sciences and education. The first video features short overviews of AXYS Technologies, FTS and Viking Air. The drafting table features are opening with historical overviews of key elements of our economy, and VIATEC is encouraging locals to submit suggested additions and corrections, so that the exhibit is ever-changing and improving. A feedback form on the whYYJ.ca web site will make it easy for people to provide suggested edits and updates.
EDITOR'S NOTE
Your readers, listeners and viewers are welcome to learn even more about how to connect with, join or learn more about the local tech scene by attending Discover Tectoria on February 24, 2017 from 11am to 6pm at the Crystal Garden. www.discovertectoria.com
MEDIA CONTACT:
Tessa Bousfield
Marketing & Events Director, VIATEC
e: tbousfield@viatec.ca, c: 250-896-7668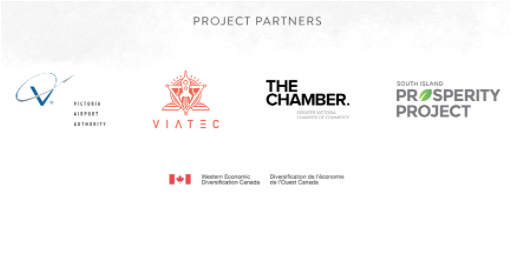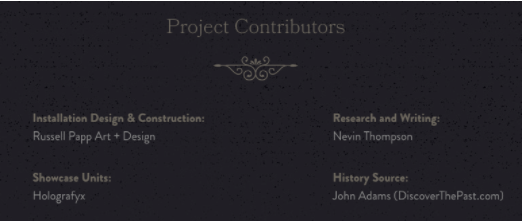 ---