TinyMob Games launches M.E.R.C.
TinyMob Games has just released their brand new video game, M.E.R.C.
M.E.R.C. is a game that allows users to step into the world of non-stop, real-time tactical engagements with a 4-person squad. You can upgrade and recruit units, learn and enhance special abilities, while acquiring better weapons and gear. You can also take your toughest and bravest recruits into action in co-op multiplayer to kick some serious "Manta butt" and save the world.
Users that enjoyed TonyMob Games' X-COM and Syndicate, should also enjoy M.E.R.C. It's available for purchase on Steam for $21.99.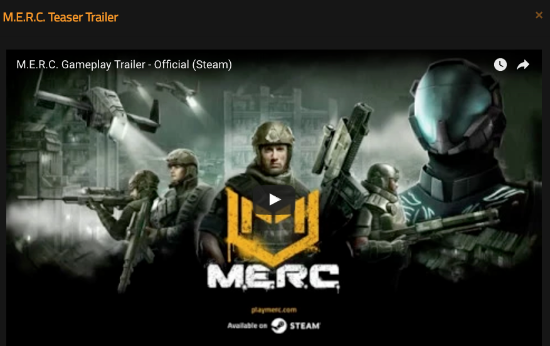 ---