F*ckUp Night VOL.10
SOLD OUT!
VOL.11 will take place on Jan 24th.
Tickets will go on sale late Nov or early Dec - mark your calendar! so you don't miss out
Everyone's favourite night. Nothing like watching accomplished, confident people share their still-raw, professional disasters with a crowd of 200+ colleagues who have been drinking beer.
Better than crying. Cheaper than therapy.
F*ckUp Nights is a global movement where stories of failed businesses and projects are told, questioned and celebrated. It started in 2012 in Mexico City and we've brought it to Victoria.
3 "f*ckuppers" will have 7 minutes each to tell their story and up to 10 minutes for Q&A. What was the project? What went wrong? What did they learn? What would they do differently?
Sponsored by the Roy Group and Vancouver Island Brewing!
Please note this event is 19+.
If you can no longer attend, please let us know by emailing tectoria@viatec.c so we can free up your spot! There are no refunds within 48 hours of the event. #fuckupnightsvictoria #sharethefailure
Ticket Prices:
VIATEC Members: $10

Non-Members: $30
F*ckUppers (Speakers):
Jennifer Walinga

An Olympian loses, then gains, an Olympic gold medal in dramatic fashion. Jennifer considers the principles and lessons she learned from sport to be her most valuable degree.


Ken Wylie

Hear what led Ken to follow a mountain guide blindly into a tragic avalanche in 2003, and which steps could have been taken to avoid this costly f*ckup.




Richard Eaton

Hear how Richard almost got shot by one of his own soldiers during counter-terrorist operations in Northern Ireland, and what surprisingly saved him.



SCHEDULE:
5:00pm Doors Open

5:50pm F*ckUp stories

7:00pm Event end
VENUE:
Fort Tectoria (777 Fort Street) - It's our 4-year anniversary!
Sponsored by...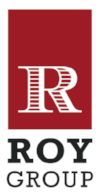 If you would like to volunteer for this event please contact info@viatec.ca