Register Now!
Or paste this link in your browser's address bar: https://www.eventbrite.com/e/measure-what-matters-dialogue-and-mixer-tickets-27845315087
Measure What Matters - Dialogue and Mixer
BDC and Brooke & Associates are proud to support "How to Measure What Matters - Dialogue and Mixer"
"The highest standard for socially responsible businesses." –Inc. magazine
"B Corp is to business what Fair Trade certification is to coffee... For-profit companies certified by the nonprofit B Lab to meet rigorous standards of social and environmental performance, accountability, and transparency." - B Lab
Come learn about "Doing Business as a Force for Good." Listen to Victoria's B Corp-certified companies - big and small - talk about why and how they pursued B Corp certification. Learn about different ways to measure social and environmental impact in your business. Most importantly, network with like minds and see why doing good is good for business.
BDC invites you to explore our Measure What Matters Tool http://www.bimpactassessment.net/bdc
Doors open at 5:30 p.m.
B Corp panel discussion to start at 6:00 p.m.
Networking to follow
To learn more about B Corp, please visithttps://www.bcorporation.net/what-are-b-corps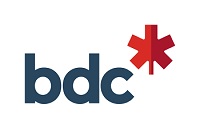 Fort Tectoria 777 Fort Street Victoria, BC V8W 1G9