VIAfest - F*ckUp Night VOL. 2!
Our first F*ckUp Night in January was so successful we are bringing it back in April!
F*ckUp Nights is a global movement where stories of failed businesses and projects are told, questioned and celebrated. It started in 2012 in Mexico City and we're bringing it to Victoria.
3 "f*ckuppers" will have 6 minutes each to tell their story and up to 10 minutes for Q&A. What was the project? What went wrong? What did they learn? What would they do differently?
F*ckUppers (Speakers):
Scott Lake

Tim Cormode

Jim Hayhurst
SCHEDULE:
5:00pm Networking over sips and bites

5:30pm

F*ckUp stories

6:30pm More networking

over sips and bites

7:00pm Event end



FB Page: https://www.facebook.com/fupnightsvictoria/
FB Event: https://www.facebook.com/events/1533770836928945/
Twitter: https://twitter.com/FuckupNightsVic
To learn more about sponsorship opportunities please contact tbousfield@viatec.ca.
VIAfest will be a regular event (with rotating themes), occurring on the last Thursday of each month so be sure to mark your calendars for Thursday, May 26, 2016 in advance so you don't miss out!
By registering to FuckUp Night, you are giving permission for Fuckup Nights/Instituto del Fracaso AC to send you its monthly newsletter and important announcements. You can unsubscribe to the newsletter directly upon receiving it or by sending an email to hola@fuckupnights.com.
Failure sucks, but instructs.
The best stories start with a bad decision.
F*ckUp and carry on.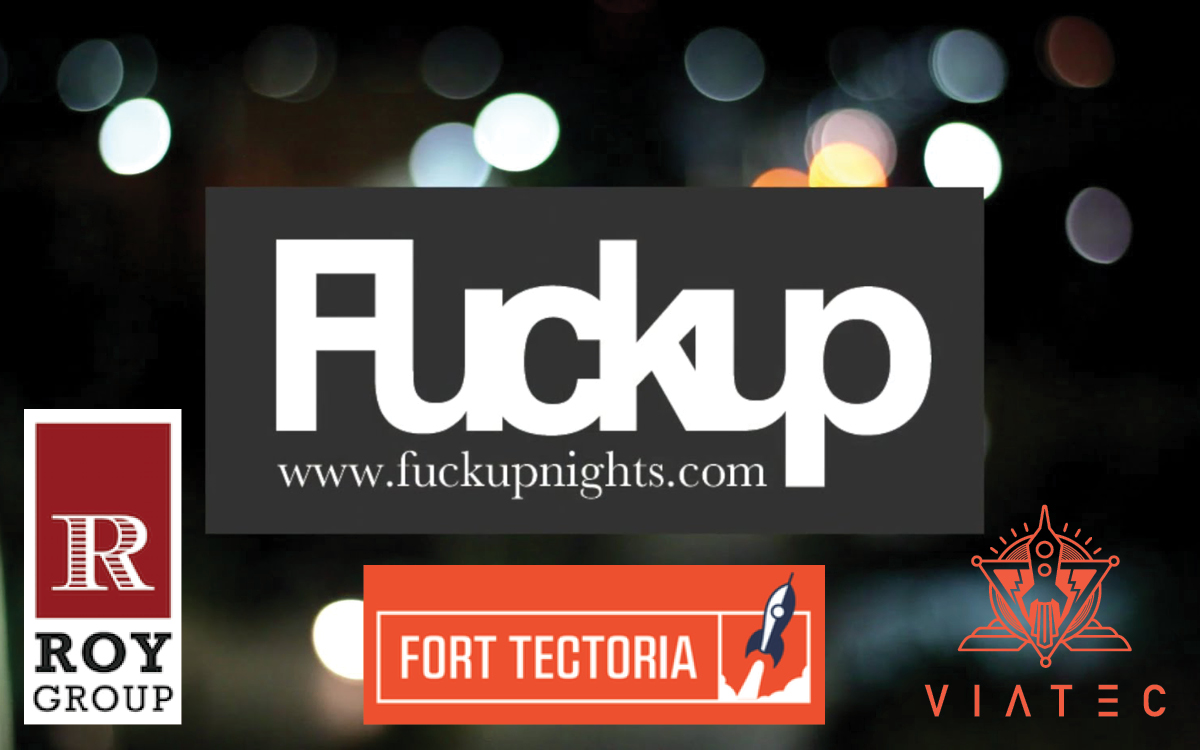 777 Fort St, Victoria, BC V8W 1H2, Canada