VIAfest - F*ckUp Night VOL. 3!
F*ckUp Nights is a global movement where stories of failed businesses and projects are told, questioned and celebrated. It started in 2012 in Mexico City and we're bringing it to Victoria.
3 "f*ckuppers" will have 6 minutes each to tell their story and up to 10 minutes for Q&A. What was the project? What went wrong? What did they learn? What would they do differently?
This F*ckUp Night is a part of the Experience Tectoria agenda and is sponsored by the Roy Group! 19+ event, no minors.
F*ckUppers (Speakers):
Al Smith (TicTalking)

Margo Long (Incite Marketing)

Miles Nurse (Unbounce)
MC: Clayton Stark (KIXEYE)
SCHEDULE:
5:00pm Networking over sips and bites

5:30pm

F*ckUp stories

6:30pm More networking

over sips and bites

7:00pm Event end
ABOUT THE SPEAKERS:
AL SMITH
TicTalking
Al is an experienced, passionate entrepreneur, consultant, mentor, and creative based in Victoria BC. He has the unique gift of being able look a any situation and find the best, most creative and impactive solutions. Al has the ability to inspire, encourage, and lead, making him an ideal impetuous for success.
MARGO LONG
Incite Marketing
Margo Long is a Partner and Senior Associate with Incite Marketing in Edmonton. Margo provides sharp critical marketing analysis, insightful and engaging boardroom presentations, and strategic visioning skills to business to business and not-for-profit clients . Day to day, Margo oversees the strategic marketing direction of her clients as they strive to meet their business objectives. In addition to her daily role, Margo frequently steps into the public and group arenas to facilitate large visioning or engagement sessions, working to encourage communication and strategic understanding for groups. She is a firm believer that the best marketing starts with clarity, transparency, and authenticity and ultimately… it builds better relationships with your customers.
MILES NURSE
Unbounce
Miles has been fortunate to work with some of the worlds biggest brands and technology companies operating as a futurist, catalyst and innovator. His experience includes leading incubation efforts at Microsoft Game Studios, working as a Creative Director in multiple marketing agencies, driving product experiences in two start-ups, running a Digital Design School and currently works as an Educational Product Manager & Director of User Experience at Unbounce.

UPCOMING ROY GROUP COURSES:
Fall 2016 in Victoria
http://roygroup.net/images/uploads/16_10_03_RGROUP_OC_Victoria.pdf
http://roygroup.net/images/uploads/16_11_2_RGROUP_LD_Victoria.pdf

FB Page: https://www.facebook.com/fupnightsvictoria/
Twitter: https://twitter.com/FuckupNightsVic
By registering to FuckUp Night, you are giving permission for Fuckup Nights/Instituto del Fracaso AC to send you its monthly newsletter and important announcements. You can unsubscribe to the newsletter directly upon receiving it or by sending an email to hola@fuckupnights.com.
Failure sucks, but instructs.
The best stories start with a bad decision.
F*ckUp and carry on.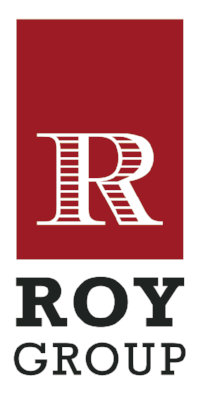 751 View St, Victoria, BC V8W 1J8, Canada