Web Marketing Boot Camp
RSVP: Rob@PlusROI.com
Cost: $1,000 per participant (includes lunches, snacks, room rental & course binders).
In this two day boot camp, you'll learn how to translate your company's online goals into an organized, effective multi-channel web marketing strategy. It's impossible for one person to be an expert in all facets of web marketing, but you'll learn about the strategic functions of each web marketing channel as they apply to your overall strategy.
You'll also learn how to effectively measure and test each web marketing channel in order that you create an "online marketing machine" that you can improve each month.
Possibly most importantly, you'll learn how these marketing channels work together and how you can drive dramatically more return on investment through your marketing channels by having them effectively support each other.
While we consider Brand Marketing to be very important, the focus of this boot camp will be on measurable, results-driven marketing goals.
Participants will leave with their own web marketing strategy and an understanding of how to implement measure and adjust it. Participants will also understand the strategic purposes of each web marketing channel, as well as the relationships between the web marketing channels.
In short, you will leave with a better understanding of web strategy than a vast majority of web marketing managers.
We'll cover:
Web Marketing Strategy
Content and Inbound Marketing
Online Advertising
Search Engine Optimization
Email Marketing
Social Media
Website Conversion & the Marketing Funnel
Intro to Analytics & Testing
This program is critical for:
Startups who need to manage costs while planning ambitious growth paths
Online Marketing Managers and Directors who need to manage multi-channel efforts with internal and/or external teams
Business owners and entrepreneurs who want to do better on the web
Individual channel specialists who want to drive even more value by better understanding the other channels
Anyone who wants to understand the "big picture" of web marketing and how to craft a strategy.
Agenda – March 23-24th
8:45 a.m. to 5:00 p.m. 45 minute lunch will be served on-site each day.
Advance: Fill out the "Goals" & "Sales & Marketing Funnel" sheets and submit to instructor.
Day 1
Introductions
The Big Picture - starting your strategy
Mission Critical – Website Conversion & the Marketing Funnel
Intro to Analytics & Testing
Search Engine Optimization Intro and the relationship between Organic SEO and paid Search Advertising.
Homework: Strategy Refinement Worksheet
Day 2
Customer-centric Online Advertising
Content and Inbound Marketing Strategy (blogging, thought leadership, lead-generation and more)
Email Marketing, Marketing Automation & Social Media
Tying it all together – final workshop & presentations.
Follow Up: We will set up an online group where participants can support each other and share their trials and tribulations as they execute on their strategies.
This is a very intense two day program. Participants should arrive ready to work hard and learn quickly. Participants should also clear their schedule in order to have a minimum of external distractions.
Lunches, light refreshments and caffeine will be fully provided during the two days. Participants will be invited to attend a casual post-program social immediately following Day 2 at a local restaurant.
Cost: $1,000 per participant (includes lunches, snacks, room rental & course binders).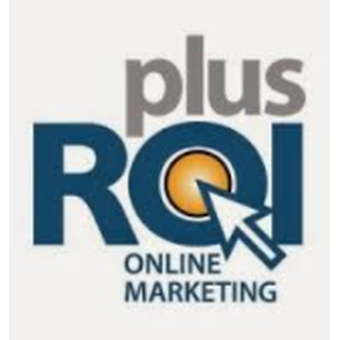 777 Fort St, Victoria, BC V8W 1H2, Canada