Network Admin
About Smart Dolphins

Smart Dolphins is a local Victoria company that is in the business of helping other businesses with their technology. More specifically, we service our clients' computer, networking and technical support needs. We're looking to succeed in the long run by delivering the ultimate in service and developing strong, long-term relationships with our clients. Please visit our website www.smartdolphins.com to learn more about us.

About "The Pod"

All Smart Dolphins are versatile individuals. We need to be. We take on a variety of roles for our clients (technical and otherwise) and spend a great deal of time educating clients on the uses and benefits of technology. Being a small business ourselves also requires us to be flexible and adaptive to the quickly changing business world. Initiative, maturity and self-discipline are also necessary with the freedom that comes with being a part of our team.

The atmosphere in the office is positive, open and dynamic. We have a lot of fun but we work hard at the same time. We all truly enjoy working in the professional yet personable small business atmosphere.

Importantly, we all have made a long-term goal to helping grow Smart Dolphins into something extraordinary and we look forward to coming to work every day to improve our own business and our clients' businesses.

303-3995 Quadra Street Victoria, BC V8X 1J8

16 Mar 2017

28 Apr 2017

15 May 2017

Finding the right person is of paramount importance to us. We hope that this overview of the opportunity sparks a strong interest in that right person. If you feel that this person is you, please apply online before Friday, April 28th at 4 pm.

We sincerely thank you for your interest in Smart Dolphins.
Apply Now
Login to Post a Job
Employer
Smart Dolphins IT Solutions
Smart Dolphins IT Solutions is an award-winning BC computer and networking company.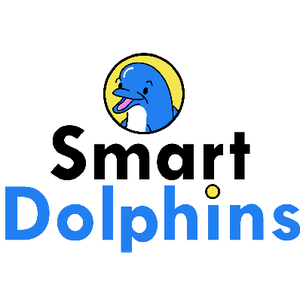 Learn more