Assembly & Service Technician
Chemistry Consulting Group is recruiting for an Assembly & Service Technician on behalf of our client, StarFish Medical.

StarFish Medical is Canada's premier medical device development group, an integrated team of 80+ technical product development professionals who work on device design projects for North American and international customers. Our head office is located in beautiful Victoria, British Columbia and we are excited to be planning an expansion to Toronto, Ontario based on our business success and growth. StarFish is looking for an Assembly & Service Technician to join our team based in Victoria.

At Starfish, we value our employees as our most important asset. Our employees work in an energizing, purpose-designed facility with some of the best medical device design strategists, designers and engineers, to help direct, create and deliver exciting product experiences for varied device markets. Our project areas range from tactical EMS products, surgical tools and consumer diagnostic devices through to high volume disposables, complex IVD systems, imaging technologies and leading edge lab equipment. A typical year at StarFish Medical means hands-on involvement with multiple projects for medical devices that meet various international regulatory standards in conformance with Starfish's Quality Management System.

StarFish offers a collegial, creative and casual working environment. In a recent survey, our employees rated: peers and culture, interesting and meaningful work, and working conditions (flexibility, environment) as the top reasons they most enjoyed working at StarFish.

Victoria, BC

05 Apr 2017

23 Apr 2017

04 Jun 2017

To apply in confidence please send a covering letter and resume that clearly demonstrates the qualifications required of this position, along with your salary expectations to careers@chemistryconsulting.ca by Sunday, April 23, 2017.

We thank all those who apply to Starfish Medical; however only those candidates selected for further consideration will be contacted.

To learn more about StarFish Medical, please visit their web site at www.starfishmedical.com.
Login to Post a Job
Employer
StarFish Medical
StarFish Medical is a full service Medical Device Design company with design, development, and manufacturing services.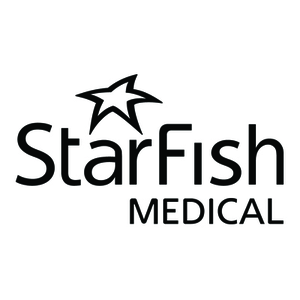 Learn more