VIATEC acquired 777 Fort Street and opened the doors to Fort Tectoria in September 2014. Since then, VIATEC Members have found the downtown location convenient, hundreds of events have been held, thousands of ideas have been brainstormed and too many coffees have been consumed by tenants at the Cafe.
The building consists of a variety of private office spaces, open workstations, two board rooms, a conference room, kitchen, lounge, event space and more. Fort Tectoria has held everything from seminars to conferences, networking events and even concerts!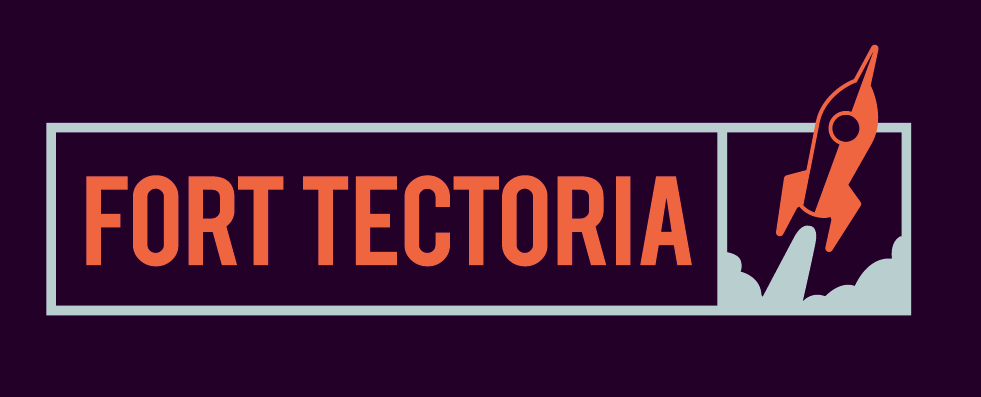 Why choose Fort Tectoria for your office space?
All In One
Our building is a four-storey red brick marvel built in 1909, modernized with all the comforts a co-working space could offer:
Crazy Fast Internet
24h Secure Access
Meeting Rooms
Kitchen Facilities
Janitorial Services
Flexibility
Offices have flexible leasing terms and lower rental prices for those who need overflow or temporary space or for those with uncertainty and who don't want to commit to traditional leasing terms.
Access
Connect with Victoria's tech industry and take advantage of the many VIATEC resources: Mentorship, promotion, programs, memberships, and networking events/opportunities.
Location
Located at the heart of Victoria's downtown, Tectoria also includes a Cafe on the main level for a casual yet professional space for coffee catch ups and meetings.
Event Spaces
You'll get access to meeting rooms and spaces to hold networking events, workshops and seminars. In some cases, we'll donate or discount the space for non-profit events.
OFFICE SPACE

Company
Member
Full
Rate
Co-Working Desks
4th floor table space
$275/per month
$350/per month
Small Office
3rd or 4th floor room for 2-3 people
$625/per month
$750/per month
Medium Office
3rd or 4th floor room for 3-4 people
$1250/per month
$1500/per month
Large Back Office
3rd or 4th floor room for 5-6 people
$1750/per month
$2050/per month
Large Front Office
3rd or 4th floor room for 6-7 people
$2000/per month
$2400/per month
Why choose Fort Tectoria for your event space?
Location
Centrally located at the heart of Victoria's downtown on Fort Street, your attendees will easily find the venue.
Options
Our space can accommodate anywhere from large networking events to small brainstorming sessions.
Affordability
Renting a venue can be expensive. If you're offering a free, non-self promotional, workshop/seminar to the public/members, you may qualify to have the space donated by VIATEC.
EVENT SPACE

Full
Rate
Company
Member
Sustaining
Patron
Community
Builder
Tilted Rocket Lounge
80 seated, 100-150 standing
Includes two large screen monitors
$500
per day
20%
off full rate
30%
off full rate
50%
off full rate
Shaw Conference Room
26 boardroom style, 20 classroom style
and 50 theatre style
Includes two large screen monitors
$400
per day
20%
off full rate
30%
off full rate
50%
off full rate
Boardrooms
Room 1: 14 seated;
Room 2: 12 seated
Includes use of monitor
$100 per hour
$300 per day
20%
off full rate
30%
off full rate
50%
off full rate
Fort Tectoria came together in 2014 thanks to VIATEC Members. Naturally, members receive some pretty great perks, including free credits and discounts on event space! Built by members, built for members! If you're a non-member, a VIATEC Member needs to put your name forward so you can have rental access at the full rate. We are most interested in supporting events related to entrepreneurship, creativity, innovation and technology. Contact info@viatec.ca for info and to book.
Vancouver Island Green Business certificates
Environmentally Conscious Space
Each year, Fort Tectoria strives to create an environmentally conscious space. We've implemented practices that reduce waste, emissions, and consumption. In addition, we are continuously finding new ways to minimize our environmental impact. Fort Tectoria is proud to be certified by the Vancouver Island Green Business Collective.
Since joining, Fort Tectoria has saved:
2850 cubic meters of water by having low flow taps and toilets - with this much water you could fill an olympic sized pool!
29,763 kilowatt hours – this is equivalent to powering 2.5 households for a year!
9.4 trees by choosing paper products made with recycled content 🙂